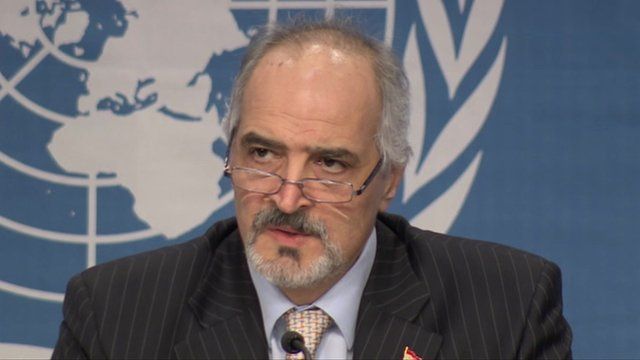 Video
Syria Geneva II talks: Syrian government criticises talks
Syrian government officials have criticised the first day of peace talks in Switzerland, after a series of bitter exchanges.
The country's ambassador to the UN, Bashar Ja'afari, told a news conference that 10 extra countries had been invited to the talks - most of whom had "hostile policies towards the Syrian government", while Iran, which supports President Bashar al-Assad, had been excluded.
Mr Ja'afari also criticised the format of the talks, saying they "did not encourage national political dialogue".
He also called for an end to what he described as "terrorism and violence" from opposition groups.
Go to next video: Ban Ki-moon: 'Enough is enough'