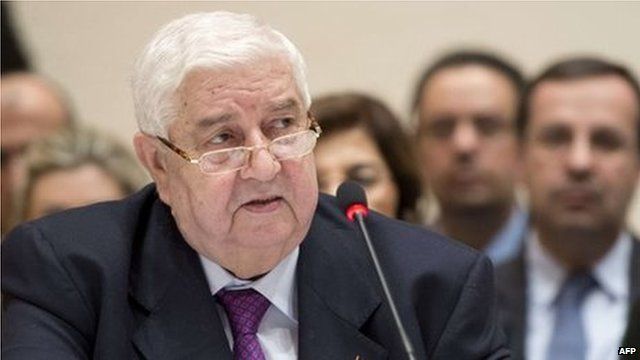 Video
Syrian regime threatens to quit peace talks
The Syrian government delegation has threatened to quit peace talks in Geneva if serious discussions do not begin by Saturday.
There were initial hopes of a joint meeting between the two sides, but later it emerged that UN negotiator Lakhdar Brahimi would hold talks with each separately.
Paul Wood reports from Geneva.
Go to next video: Syria government's 'end terrorism' call