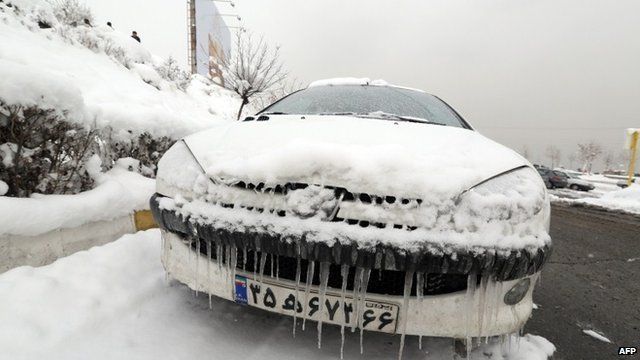 Video
Rare snow blankets Iran's capital
The heaviest snowstorm in five decades has blanketed provinces in northern Iran, cutting power supplies and trapping villagers.
Heavy snow in northern Iran has left around 480,000 homes without power and some towns and villages cut off.
The winter storms were the worst in 50 years, with two metres of snow falling in some areas since the weekend.
In Tehran people said they