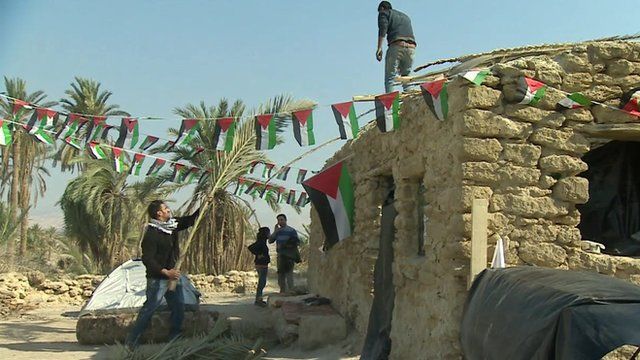 Video
Palestinian push to reclaim lost village of Ein Hijleh
Palestinian activists are holding events to mark a week since they reclaimed an abandoned village near Jericho in the West Bank.
They are demonstrating against Israel's occupation at a sensitive time when US-led peace talks are faltering.
The Palestinians want Israel to withdraw from the Jordan Valley to make way for an international force.
But Israel insists it should be allowed to maintain a long-term military presence along the border with Jordan.
West Bank correspondent, Yolande Knell visited Ein Hijleh in the Jordan Valley.
Go to next video: 'Last chance' at a two-state solution