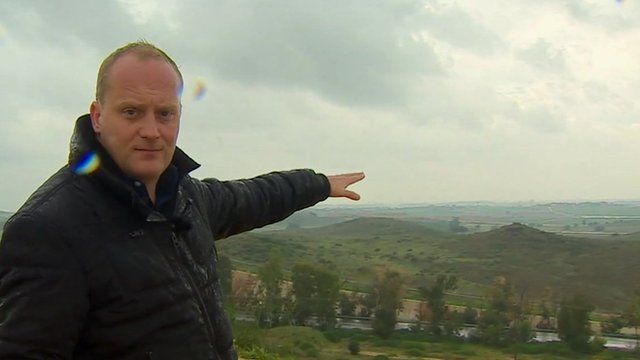 Video
Rocket attacks: BBC looks over Israel-Gaza border
Israeli warplanes have struck 29 targets in the Gaza Strip in response to a rocket barrage from Gaza into Israel, the military has said.
Palestinians said missiles hit bases of Gaza's Hamas rulers and the armed wing of Islamic Jihad, which had fired the rockets. Four more rockets were fired at Israel on Thursday, Israel said.
Quentin Sommerville reports from the Israel-Gaza border.
Go to next video: Israel halts 'Iran weapons shipment'