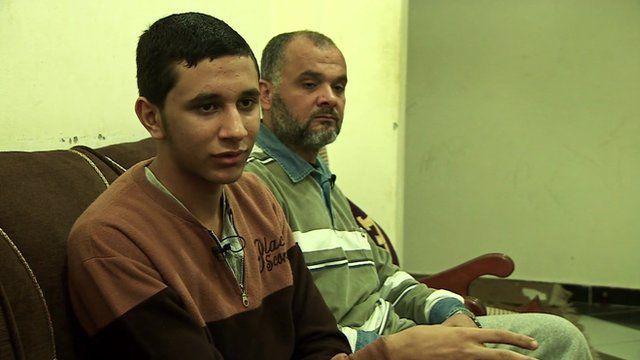 Video
Egypt torture claims: They electrocuted me, says 15-year-old boy
Electrocutions, brutal beatings and sexual abuse are taking place in detention in Egypt with teenage children among the victims, according to testimonies gathered by the BBC.
The accounts cannot be independently verified, but human rights groups have told the BBC of widespread torture and brutality .
The military-backed government denies the claims.
Ahmed Abdel Fattah, 15, says he spent a month behind bars after being arrested near to an Islamist protest north of Cairo in late January.
He told the BBC police accused him of being from the Muslim Brotherhood, and electrocuted him repeatedly.