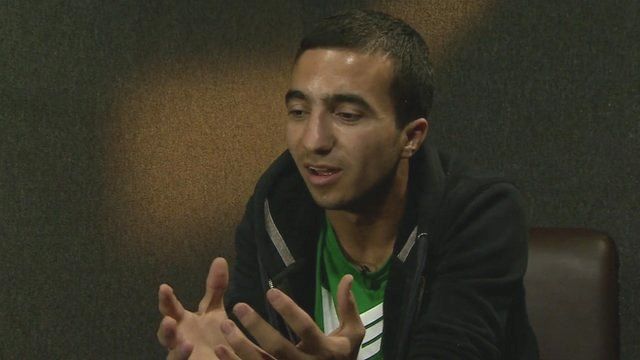 Video
Egypt torture claims: 'They put wires on me, I was screaming'
Electrocutions, brutal beatings and sexual abuse are taking place in detention in Egypt with teenage children among the victims, according to testimonies gathered by the BBC.
The accounts cannot be independently verified, but human rights groups have told the BBC of widespread torture and brutality.
The military-backed government denies the claims.
Yassin Mohammed, 19, is a pro-democracy campaigner who was arrested in Cairo in January. He was held by police for 42 days, during which time he claims he suffered a brutal sexual assault and electrocution.