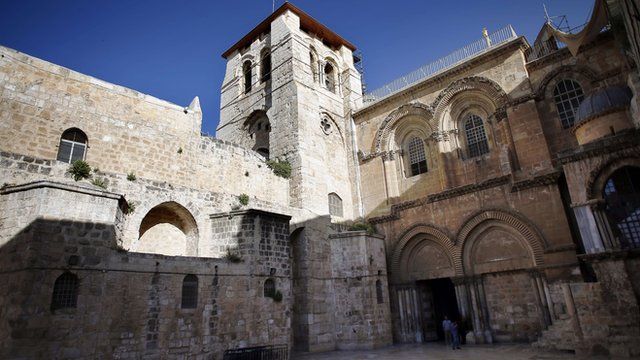 Video
Jerusalem's Church of the Holy Sepulchre
As the Christian festival of Easter and Jewish holiday of Passover converge, a surge in pilgrims is expected in Jerusalem, home to sites revered by the three major monotheistic faiths.
Theophilus III has been Greek Orthodox Patriarch of Jerusalem since 2005.
He spoke to BBC News about what makes the city's Church of the Holy Sepulchre the holiest place in Christianity.
Video journalist: Alon Farago
Go to next video: Jerusalem's holy sites in 2.5 minutes