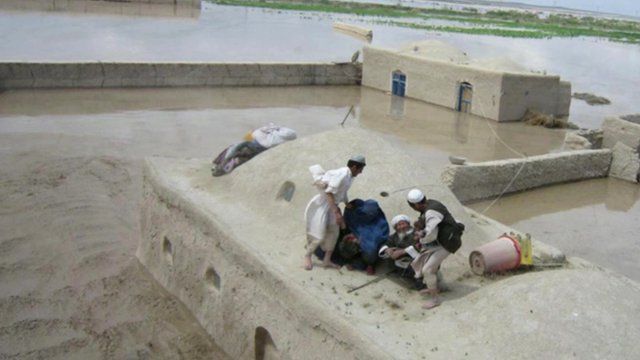 Video
Dozens die as floods engulf northern Afghan villages
At least 80 people have been killed and hundreds of villagers left stranded in devastating flash floods in northern Afghanistan, officials say.
The governor of Jowzjan province warned that the number of victims was likely to rise.
People have been left trapped on the roofs of their homes and rescue helicopters have been deployed.
Tim Allman reports.