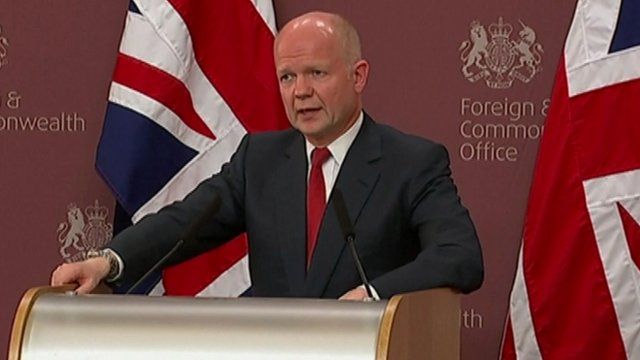 Video
Friends of Syria agree further help for Syrian opposition
Foreign ministers from 11 Western and Arab nations have been meeting in London to discuss new ways of supporting the Syrian opposition.
UK Foreign Secretary William Hague said the Friends of Syria group condemned the Assad regime's plans to hold elections in June, describing them as "illegitimate".
Mr Hague said the group would also increase support for moderate opposition groups, and step up humanitarian aid efforts.
Go to next video: 'Not many choices' in Damascus