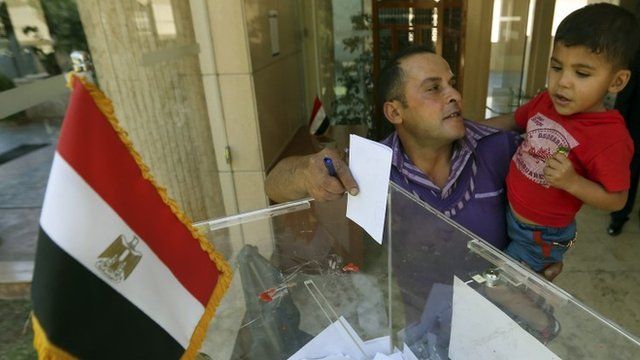 Video
Background to Egypt's presidential election
Egyptians go to the polls on Monday and Tuesday to elect a new president, for the second time in two years.
The frontrunner is the retired army chief, Abdel Fattah El Sisi, who ousted the Islamist President, Mohamed Morsi, last July, after massive public protests.
Supporters believe he saved Egypt from the hugely unpopular rule of Morsi's Muslem Brotherhood; critics say he staged a coup.
The BBC's Orla Guerin looks at the background to the election and its leading candidates.
Go to next video: Egypt votes for president - 60 secs