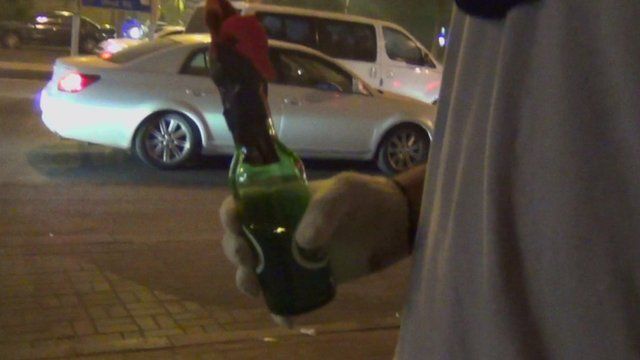 Video
Saudi Arabia: Molotov cocktails thrown at police patrol
Saudi Arabia's Eastern Province is home to much of the country's minority Shia population.
Many there have long complained of marginalisation at the hands of the Sunni ruling family.
In a special investigation for the BBC, Saudi journalist Safa Alahmad has gained unprecedented access to film in the region.
In this footage, shot in June 2012, Molotov cocktails are thrown at a police vehicle.