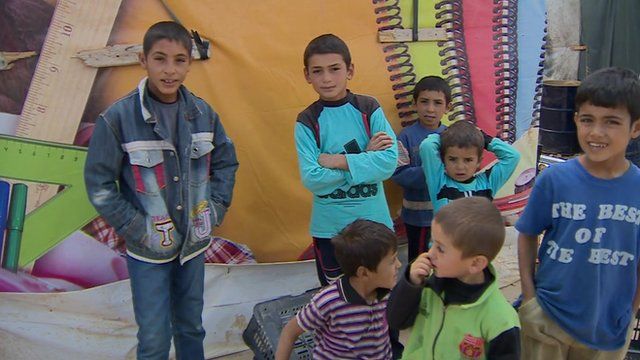 Video
Syrian elections: Refugees in Lebanon face dilemma
Syrians go to the polls to vote in a presidential election on Tuesday.
President Bashar al-Assad is widely expected to win a third seven-year term in office in the election which has been denounced by the opposition in Syria and by the West.
The UN says 2.8 million Syrians have fled the fighting, and are now living as refugees in neighbouring countries. Voting started early at some Syrian embassies, but the decision whether or not to vote can be a difficult one.
Rami Ruhayem reports from a refugee camp in the Bekaa Valley in Lebanon.
Go to next video: Does Syria election matter to refugees?