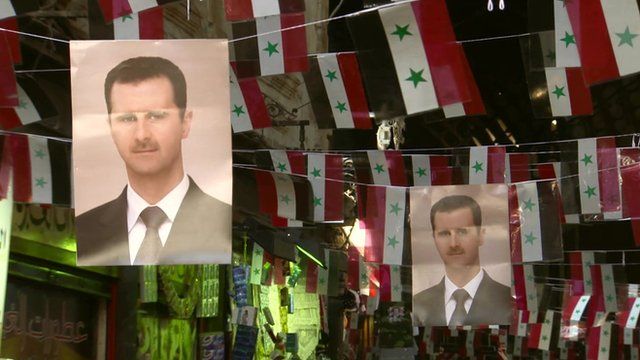 Video
Syria election: BBC reports from Assad heartland
Syrians are heading to the polls in a presidential election, despite the country's ongoing civil war.
The election has been denounced by the opposition and Western allies as an attempt to give Bashar al-Assad the veneer of electoral credibility.
Others see it as the start of a more democratic system, with more than one candidate appearing on the ballot for the first time since the 1950s.
The BBC's Middle East editor Jeremy Bowen reports from President Assad's heartland.
Go to next video: Syria refugees' election dilemma