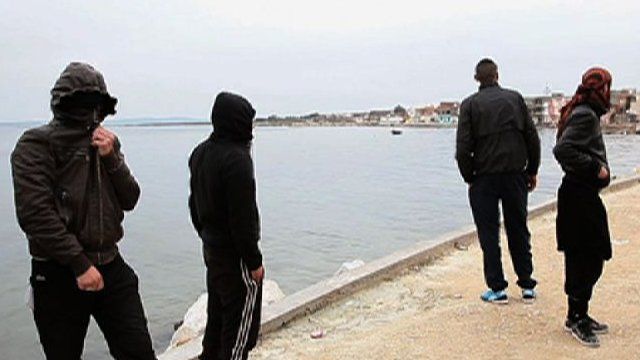 Video
Battle for Bizerte
This BBC Arabic documentary reveals the extraordinary inner workings of a group of Jihadi Salafists in Bizerte, a city north of the Tunisian capital. Tunisian Reporter Zuheir Latif and his team filmed the Salafists over a period of several months and gained exclusive access to their leader Abdesslam Sharif.
Locals come to him in his kiosk with a range of problems. A woman wants advice on what to do about her husband wanting a divorce, a former police officer has an issue with a tenant, and a man is accused of grooming a teenage boy. Abdesslam Sharif has gained the trust of many in Bizerte, and he applies his interpretation of Sharia Law to help them.
The film also reveals for the first time how the Salafists make their own rules as they round up and punish those who infringe their strict interpretation of Islamic law. We find out how they implement what they see as God's law in Bizerte, and how far they are prepared to go to impose it on others. The Salafists are a challenge to the police and the authorities, who are trying to stop them from taking control of the city.
Go to next video: The President's Man and his Revolutionary Son