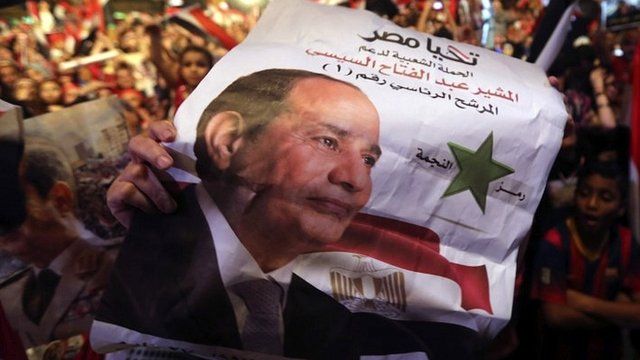 Video
Abdul Fattah al-Sisi is sworn in as Egypt's president
Former army chief Abdul Fattah al-Sisi is to be sworn in as Egypt's new president after winning by a landslide in May's elections.
Security forces have been deployed at key locations around the capital Cairo in preparation for the ceremony at the Supreme Constitutional Court.
The retired field marshal overthrew President Mohammed Morsi last July.