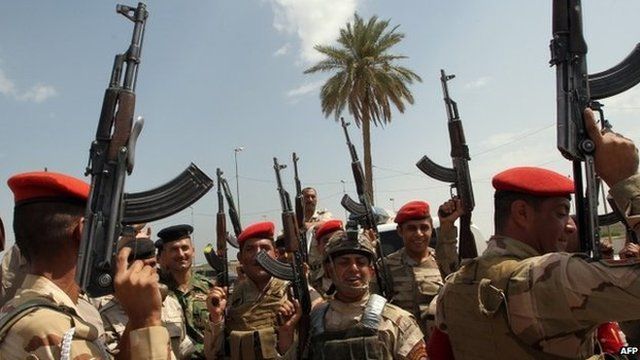 Video
How strong is Iraq's army?
Iraq's army is battling an jihadist insurgency - but how strong is the force?
Iraq's army benefited from years of US and British training, as well as billions of dollars in military aid, as it was rebuilt following the US-led invasion in 2003.
But it has suffered a string of humiliating defeats by far smaller numbers of jihadist militants from Islamic State (IS) since January 2014.
The BBC assesses how strong the army really is - in 45 seconds.
Video produced by Michael Hirst and Sara Barman