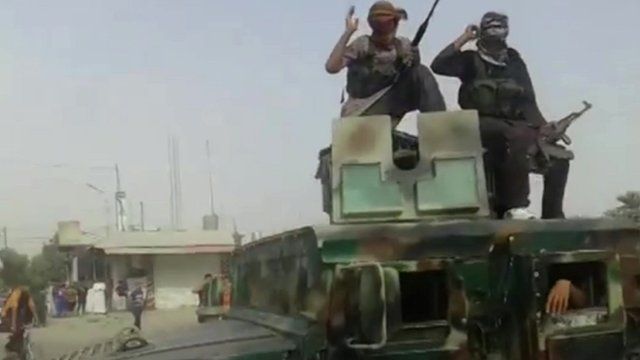 Video
Amateur video 'shows ISIS fighters near Iraq refinery'
The Iraqi army says it has beaten off Islamist-led militants attacking the country's biggest oil refinery amid reports that most of it is in militant hands.
An official told Reuters the militants had occupied 75% of the Baiji refinery, 210km (130 miles) north of Baghdad.
Meanwhile, unverified amateur video has emerged which purports to show ISIS fighters near the refinery - although it is not visible in any shots.
Go to next video: Caught in middle of Isis gun battle