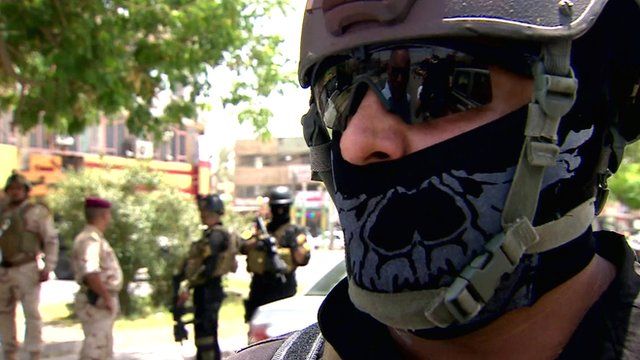 Video
Struggle for Iraq: Forces 'ready to take on ISIS' in Baghdad
The Iraqi military says it has driven off Islamist-led militants attacking the country's biggest oil refinery amid reports it had been overrun.
The army said 40 attackers had been killed, a claim which could not be verified independently.
Iraqi PM Nouri Maliki earlier urged Iraqis to unite against the militants.
Security forces in the capital have told the BBC they are ready to fight them.
Jonathan Beale reports from Baghdad.
Go to next video: Iraq makes request for US 'air power'