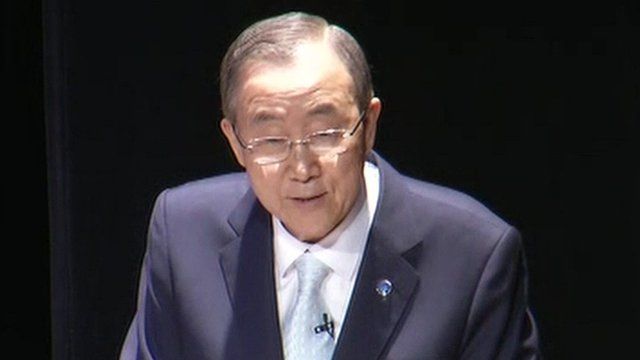 Video
'Strikes might be counterproductive' - UN's Ban Ki-moon
UN Secretary General Ban Ki-moon has warned that military strikes against Sunni militant group Isis ''might have little lasting effect or even be counterproductive''.
Iraq has formally called on the US to launch air strikes against the jihadist militants who have seized several key cities.
Mr Ban also warned about the threat of increased sectarian violence in Iraq, and called on Saudi Arabia and Iran to help calm the situation.
''It is crucial for the region's leaders, political and religious, to call for restraint and avoid further confrontation,'' he said.
Go to next video: Raw video shows BBC under Isis attack