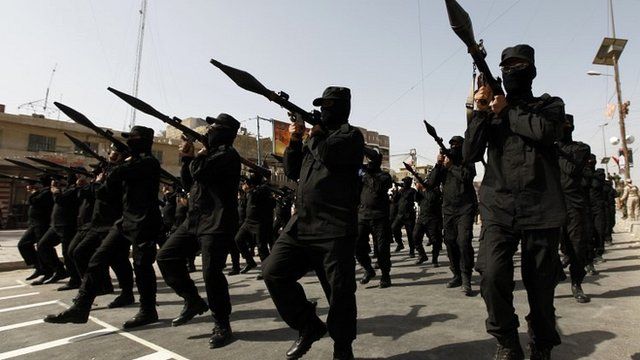 Video
Iraq conflict: Shia militia show of force raises tension
Thousands of Shia militia loyal to the powerful cleric Moqtada al-Sadr have paraded through Iraq, raising sectarian tensions amid continued fighting in areas of Iraq.
The cleric, whose Mehdi Army fought the US in Iraq for years, had called for a military parade across the country.
Jonathan Beale reports from the largest march which took place in the Sadr City area of Baghdad.
Go to next video: Defiant Shia parade in Baghdad