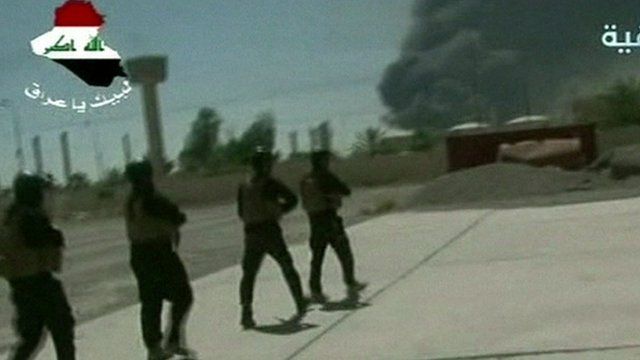 Video
Iraq's Maliki defiant as Baiji refinery battle continues
Iraq's Prime Minister Nouri Maliki has rejected calls for a national salvation government, as the battle with jihadist-led Sunni rebels for control of a key oil refinery continues.
Mr Maliki called on "all political forces to reconcile" but made no promise of greater representation in government for the minority Sunni Arab community.
Meanwhile new pictures emerged of the battle for control of the Baiji refinery, which has been running for 10 days.
The BBC's Richard Galpin in Baghdad says Mr Maliki is keen to show that he will not be pushed into a decision by other nations or political rivals.
Go to next video: PM: Iraq 'facing terrorist onslaught'