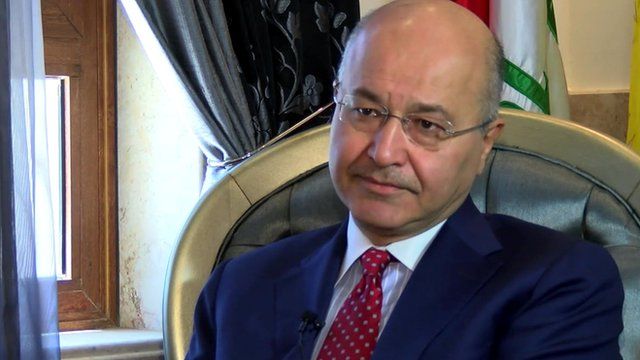 Video
Kurdish politician Barham Salih: 'We need to empower moderate Sunnis'
"We need to empower the moderate Sunnis to take on Isis," says prominent Kurdish politician Barham Salih, who believes the jihadists have taken advantage of people's grievances.
Iraq's Prime Minister Nouri Maliki has rejected calls for a national salvation government including all religious and ethnic groups, saying it would go against the results of April's parliamentary elections.
However, Mr Salih told Jim Muir the threat from radicals was so serious there had to be "real cooperation" both among Iraq's communities and with Iraq's neighbours.
Go to next video: Isis killings and fear spread in Iraq