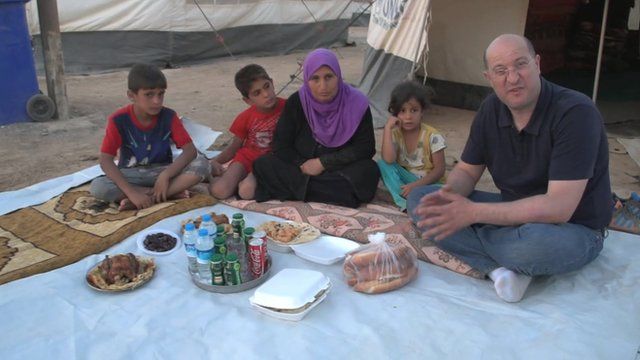 Video
Iraq conflict: Refugees' life during Ramadan
With more than 20,000 Iraqis fleeing the conflict in Mosul, many refugees end up in camps in neighbouring Irbil.
Lack of food, water and high temperatures are just some of the problems they encounter as they fast during Ramadan, the holy month for all Muslims.
Murad Shishani reports from al-Khazar camp in Iraqi Kurdistan.
Go to next video: 'Mortars started crashing around us'