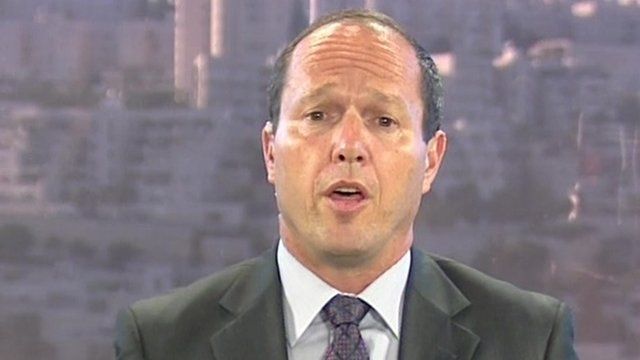 Video
Jerusalem mayor defiant in face of Hamas rocket attacks
Israel says militants have fired close to 500 rockets from Gaza since it launched its Operation Protective Edge early on Tuesday.
It says many of the rockets have been intercepted by its Iron Dome anti-missile system and that it has attacked about 780 targets over the same period.
More than 90 Gazans have died since Tuesday, Palestinian officials say. There have been no reports of fatalities in Israel.
Mayor of Jerusalem, Nir Barkat, says Hamas attempts to target Jerusalem with rockets are totally unacceptable and will not succeed.
Go to next video: 'We need a ceasefire' - Amos