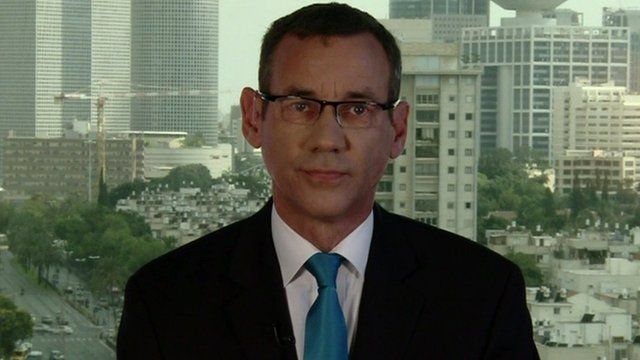 Video
Israel spokesman: Hamas threw away chance of a ceasefire
Israel has resumed its air strikes on Gaza after its brief ceasefire was met with continuing rocket fire.
Israel had earlier accepted an Egyptian truce proposal - however, it was rejected by the armed wing of Hamas, which controls Gaza.
"Hamas had nearly seven hours to get their act together and, the truth is, they rejected the ceasefire proposal," said Israeli government spokesman Mark Regev.
Speaking to Lyce Doucet, he added: "You have in Gaza, a leadership that doesn't care about the people of Gaza, who threw away this morning a chance for a ceasefire."
Go to next video: Palestinians reject Gaza ceasefire