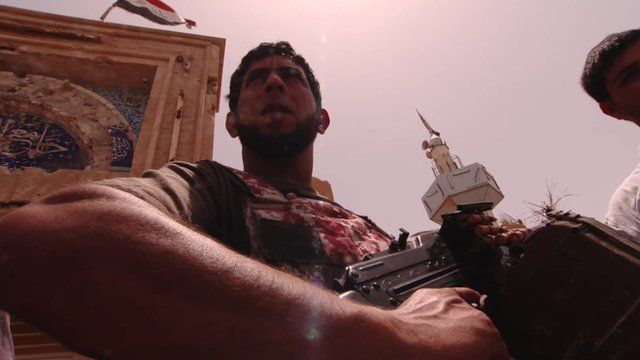 Video
Inside recaptured Iraqi town of Balad
Shiite militias have joined forces with Iraqi government troops to recapture the town of Balad, north of Baghdad.
The army lost control of the town a month ago but, boosted by Iraqi Hezbollah fighters, they have re-taken it from Sunni militants.
The conflict has seen some traditional alliances shift, with Hezbollah - traditionally anti-American - now fighting on the same side.
Mark Doyle reports from Balad.
Go to next video: Kurdish female fighters take on Isis