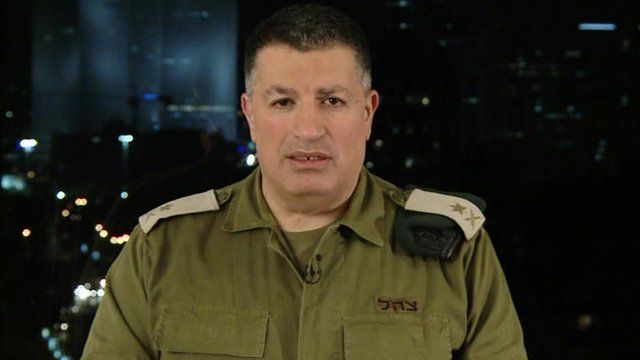 Video
Israel Defense Forces declare terms of 'humanitarian truce' in Gaza
Israel will observe a six hour "humanitarian ceasefire" in Gaza, after nine days of deadly rocket and missile exchanges with militants, a senior Israeli army officer has told the BBC.
Brig Gen Yoav Mordechai said the truce would be in force from 10:00 to 15:00 (07:00-12:00 GMT) on Thursday.
Palestinian officials say Israeli raids have killed at least 213 Gazans since the start of the violence last week.
In an interview with BBC Arabic, Gen Mordechai said the ceasefire was requested by the UN and other international organisations.
Go to next video: Hamas urges 'long-term ceasefire'