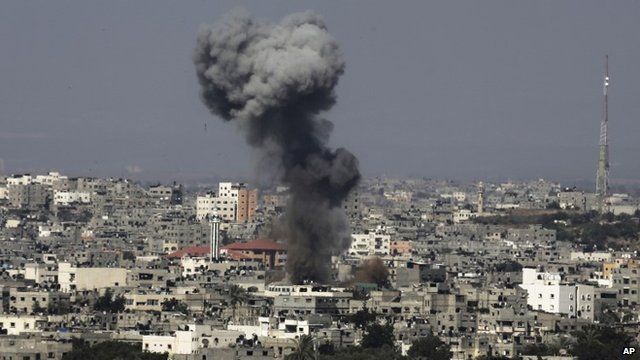 Video
Hamas urges 'long-term ceasefire' in Gaza
Hamas is still working towards a "stable, long-term ceasefire", a senior spokesman for the group says.
In a telephone interview, Osama Hamdan told the BBC that he hoped the current talks would help achieve it.
Both Hamas and Israel have agreed to respect a five-hour ceasefire in Gaza, from 10:00 to 15:00 (07:00-12:00 GMT) on Thursday, to allow residents in Gaza to stock up on supplies.
Go to next video: Israel declares 'humanitarian truce'