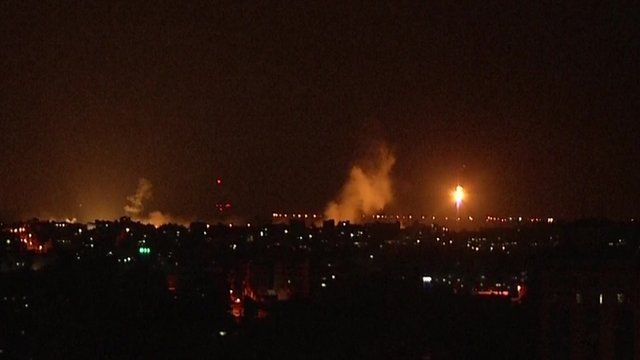 Video
Israel starts Gaza ground offensive
The Israeli military has begun a ground offensive against Palestinian militants in the Gaza Strip, extending its Operation Protective Edge.
Hamas said Israel would pay a high price for the ground offensive.
There was a five-hour humanitarian truce on Thursday, but exchanges of fire resumed when it ended.
Some 230 Palestinians and one Israeli have died during the Operation Protective Edge period.
Quentin Sommerville reports from Tel Aviv.
Go to next video: 'Journalists told to evacuate hotel'