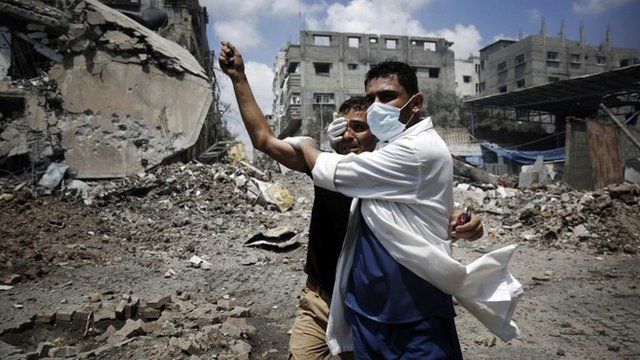 Video
Gaza-Israel conflict: BBC reports and reaction
Gaza has come under the most intense shelling since the launch of Israel's offensive 13 days ago, with scores of people reported killed in one area overnight.
The deaths occurred in Shejaiya, east of Gaza City, Palestinian medics said. Eyewitnesses spoke of bodies lying in the streets.
Hamas is continuing to fire rockets into Israel, with one landing in the city of Ashkelon.
Watch BBC reports and reaction to the latest developments.