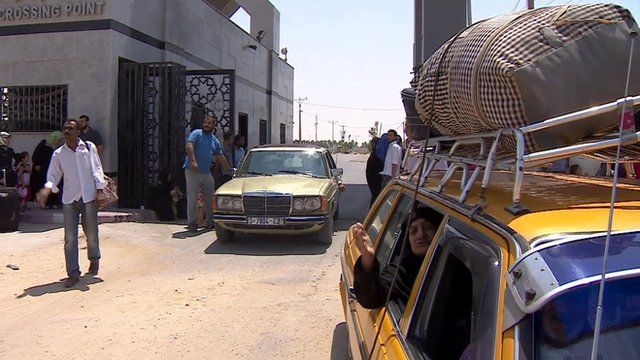 Video
Gaza: Why Rafah crossing matters
Lyse Doucet reports on the hardship of life in Gaza and the importance of Rafah Crossing, on the Gaza Egypt border.
The border crossing from Gaza into Egypt at Rafah, normally a lifeline for Gazans, has been virtually closed for a year.
On Tuesday hundreds of Gazans went there hoping to get through and escape the fighting.
The latest Palestinian death toll of more than 600 was announced by Gaza's health ministry, which also said that 3,640 people had been injured.
At least and 30 Israelis have also died in the fighting.
Lyse Doucet reports from Rafah crossing.