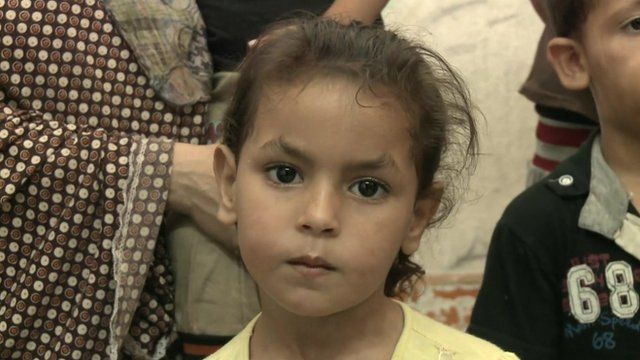 Video
Gaza: UN struggle to shelter the displaced
The United Nations says it is struggling to cope with the increasingly desperate situation faced by Palestinian civilians in Gaza as Israel's offensive against militants there continues.
The UN's humanitarian chief, Valerie Amos, said that in the last couple of days the equivalent of one Palestinian child had been killed each hour.
At a meeting with UK Foreign Secretary Philip Hammond, the Israeli Prime Minister Benjamin Netanyahu said he regretted civilian casualties, but it it was "grotesque" that Israel had been condemned by the UN human rights council.
Yolande Knell reports.
Go to next video: UK 'disappointed' no Gaza ceasefire