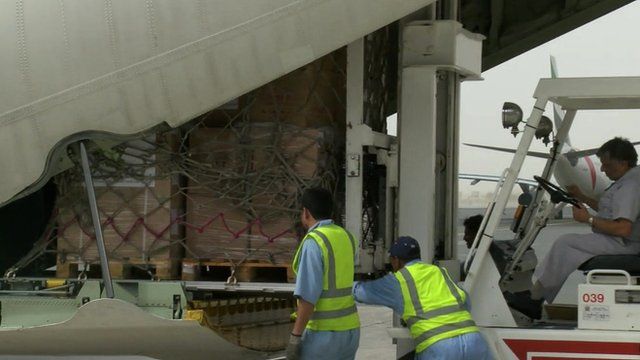 Video
Gaza conflict: The aid sent from Dubai
The airline of Dubai's government is flying huge amounts of aid to Gaza.
The UN says 100,000 more civilians in Gaza will need food aid by the end of the year if conditions continue to deteriorate.
Urgent aid shipments are being flown in from Dubai to help agencies cope with the tens of thousands of people caught up in the conflict, as Mark Lobel reports.