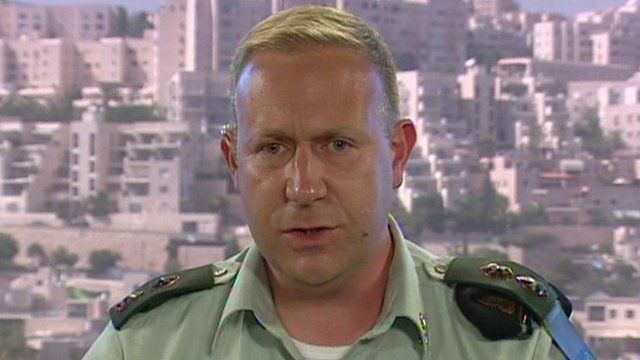 Video
Israeli military: Hamas fired rockets in ceasefires
Sporadic attacks by both Israel and Palestinian militants have punctuated a lull in fighting after the quietest night in the 21-day conflict.
There were no Israeli air strikes overnight though they resumed in the morning after a rocket hit the southern Israeli city of Ashkelon.
Earlier, the UN Security Council urged a halt to hostilities to coincide with the Muslim holiday of Eid al-Fitr.
Both the Palestinian and Israeli envoys to the UN criticised the statement, for different reasons.
Israel Defense Forces spokesman Peter Lerner told BBC World: "We've had several attempts to carry out ceasefires, in every case, Hamas has fired more rockets."
Go to next video: UN calls for immediate truce in Gaza