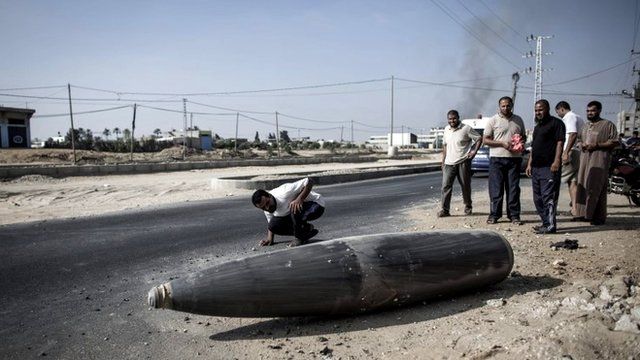 Video
What fate for Gaza peace talks?
Palestinian and Israeli delegations have arrived in Cairo with the hope of negotiating a longer-term cessation of hostilities
The fate of talks between Palestinian and Israeli delegations in Cairo to negotiate a longer-term cessation of hostilities now seems unclear.
Palestinian sources said at least 30 people had been killed in an Israeli attack in Gaza on Friday, just hours after a ceasefire was called. A senior Israeli official said Hamas had breached the ceasefire and Israel's response would be "crushing".
It had been brokered by the US and UN to give civilians a reprieve from the violence.
Egyptian officials said the talks had now been postponed.
Nick Childs reports.