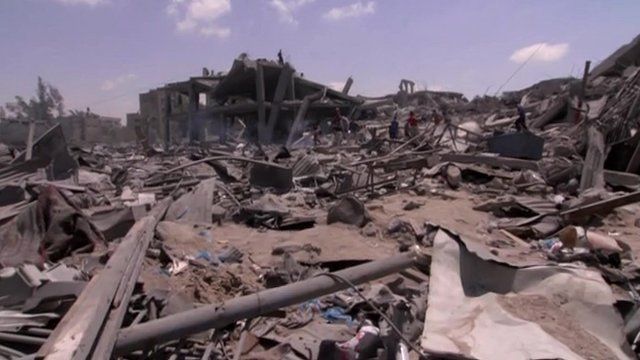 Video
Gaza conflict: Death toll rises since ceasefire collapse
Health officials in Gaza say more than 200 Palestinians have been killed since a 72-hour ceasefire collapsed, just hours after it came into force.
Hamas accused Israel of breaking the ceasefire but the Israel Defense Forces (IDF) said it had been forced to respond to militant rocket fire.
Most of the deaths have been in or around Rafah where Israeli forces are carrying out a search and rescue operation for a missing Israeli soldier, Hadar Goldin.
Jon Donnison reports from Gaza City.
Go to next video: Fresh Gaza strikes amid soldier hunt