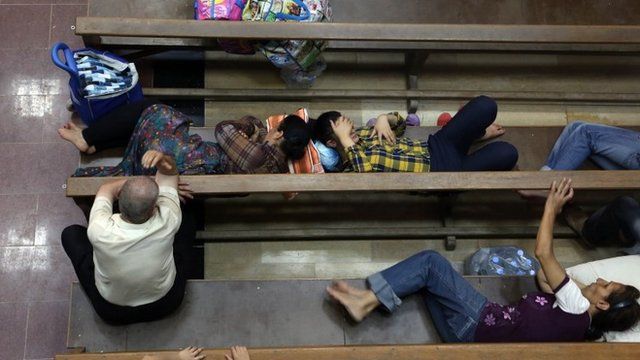 Video
'Relief' in Irbil after Obama strike authorisation
President Obama has authorised airstrikes against Islamist militants who have overrun much of northern Iraq.
He said the US would act to prevent a "potential act of genocide".
Tens of thousands of Christian Iraqis have fled their homes fearing for their lives after fighters from the Islamic State (IS) seized the town of Qaraqosh earlier this week.
Many have fled to the Kurdish regional capital, Irbil, where the BBC's Jiyar Gol says people are relieved following President Obama's announcement.
Go to next video: Obama authorises US Iraq air strikes