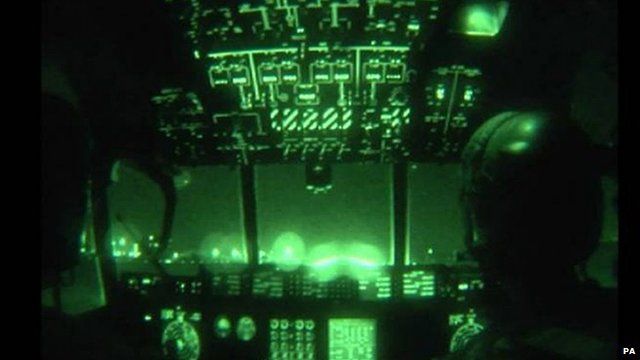 Video
'Armed volunteers near IS frontline' - Times journalist Sara Williams
The UK has delivered its first humanitarian aid packages to the Iraqi people being attacked by Islamic State militants.
A Times journalist, Sara Williams, 8km (five miles) from the IS frontline, says it is "tense" but people are "doing what they can to provide aid".
Outside of the major cities, like Irbil, people are preparing to defend themselves against the Islamic militants should they attack.
Alongside the soldiers it is not uncommon to see "older men in nicely pressed suits carrying an AK", she said.
Go to next video: US launches more strikes in Iraq