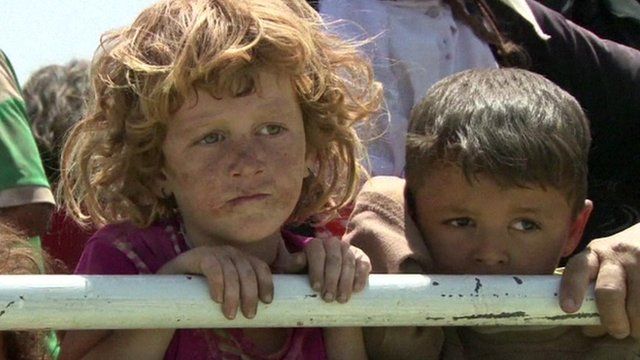 Video
Iraq conflict: Desperation amid political turmoil
Ten of thousands of Iraqis are fleeing for their lives with many stranded on a mountain side without food and water.
It comes as Iraq faces fresh political uncertainty after a court denied reports that it ruled PM Nouri Maliki's bloc the largest in parliament.
Mr Maliki has faced calls to step down amid a jihadist insurgency in the north, which has left thousands of people displaced.
Nick Childs reports.
Go to next video: Iraq 'needs to show unity' against IS