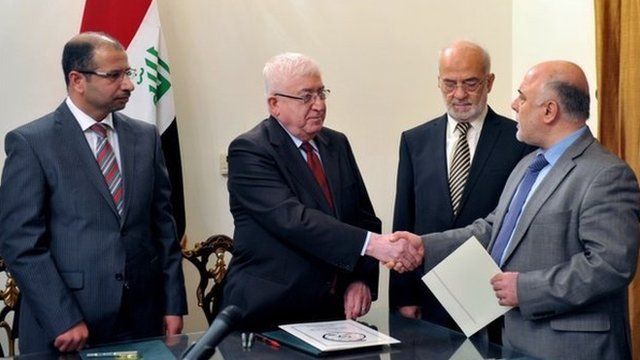 Video
Obama says Iraq took 'promising step' nominating new PM, as aid drops continue
US President Barack Obama has said the nomination of Haider al-Abadi as Iraq's prime minister-designate is a "promising step forward".
He acknowledged that Iraq had been through "difficult days", and urged its political leaders to work together.
Earlier on Monday, Iraq's president asked Mr Abadi to form a new government, snubbing the incumbent Prime Minister Nouri Maliki.
Over the last four nights, US and UK air crews have flown 14 successful missions, air dropping more than 310 bundles of food, water and medical supplies, and delivering almost 16,000 gallons of water and 75,000 meals, the US government says.
Nick Childs reports.
Go to next video: Yazidis cling on to aid flight