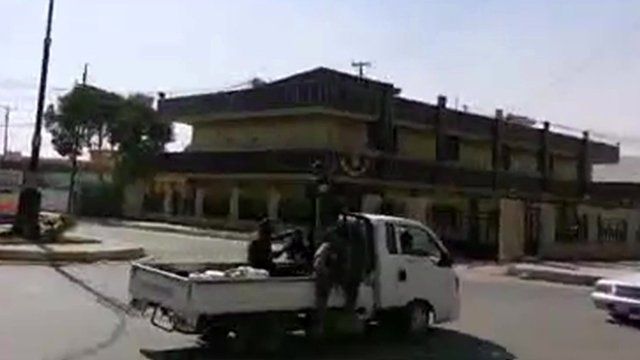 Video
Iraq crisis: Iraqi troops attempt to retake Tikrit
Iraqi forces are meeting stiff resistance after launching an attack to retake the city of Tikrit.
The city, 150 km (95 miles) north of Baghdad, has been in the hands of Islamic State (IS) militants since June.
The attack follows the announcement, from US President Barack Obama, that Kurdish Peshmerga fighters and Iraqi troops have retaken the Mosul dam from IS.
The UN refugee agency has launched a major aid operation in northern Iraq, to help the half a million people who've been displaced by the fighting.
Nick Childs reports.
Go to next video: Obama: 'Long-term strategy' in Iraq