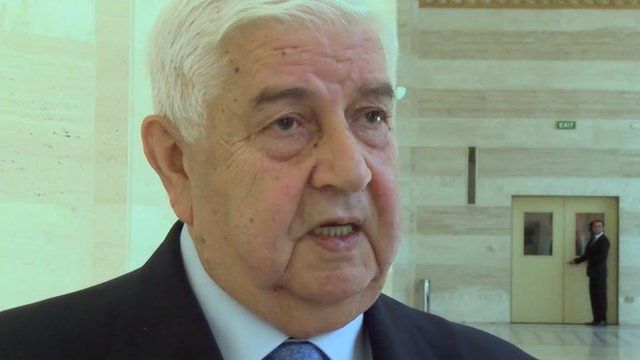 Video
Syria will help US fight terrorism, says Walid Muallem
Syria's foreign minister has offered to help the US fight the Islamic State (IS) militant group, which has seized swathes of land in Iraq and Syria.
Walid Muallem said Syria was "the centre of the international coalition to fight Islamic State".
The US has already bombed IS fighters in Iraq and has hinted it would be willing to take action in Syria.
Western powers generally shun Syria's government, accusing it of carrying out atrocities in its three-year civil war.
Go to next video: IS fighters seize Syria airbase