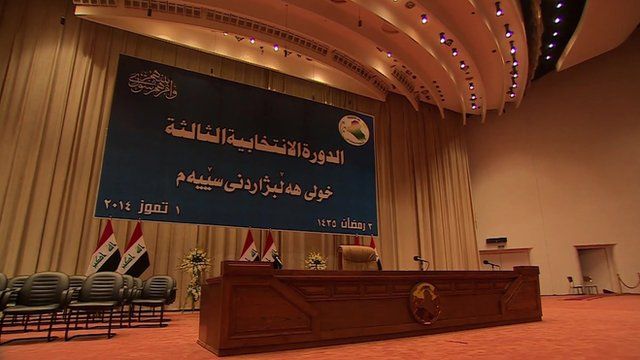 Video
Inside Iraqi parliament at new chapter
As the Nato summit continues to discuss the threat of the militant group Islamic State (IS) the world is waiting for the formation of a new Iraqi government.
It is expected to be more inclusive, in order to pave the way for more international support in Iraq's confrontation with IS.
Rafid Jaboori reports from the hall where the new Iraqi government will be inaugurated.
Go to next video: Political crisis in Baghdad