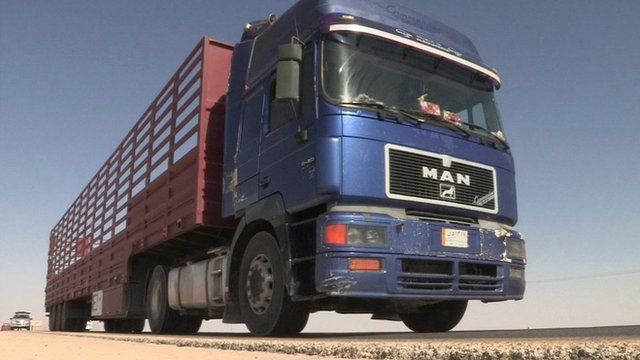 Video
The threat of Islamic State on the Jordanian border
Militants from the group Islamic State have taken control of the only trade road between Iraq and Jordan.
The road is a vital route between the two countries allowing for trade to move between the nations.
The IS militants are now imposing their own road tax on vehicles crossing the border, meaning about only 40 lorries are travelling through the area each day, rather than 1,000 a day as occurred previously.
Murad Batal Shishani reports.
Go to next video: Syrian refugees to leave Turkey