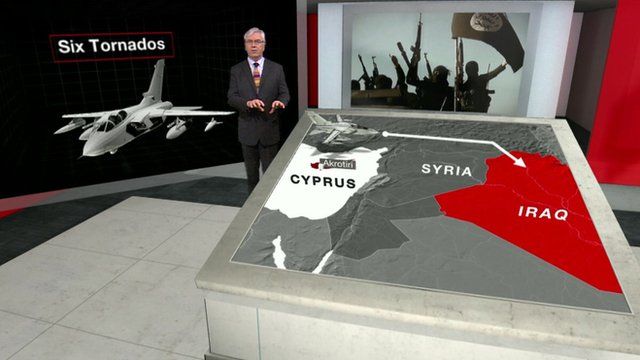 Video
Iraq crisis: What role could UK play in fight against IS?
The United States launched airstrikes against IS targets in Iraq seven weeks ago, and France joined them last week.
If UK action receives parliamentary approval, how big a role could the British military play, and what could their strategy be?
James Robbins considers the options.
Go to next video: Pentagon: IS fight 'will take years'