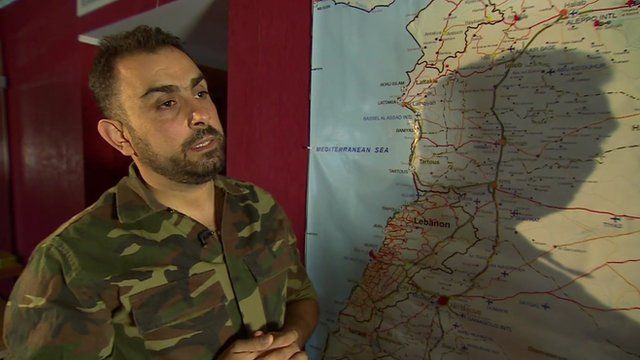 Video
US backed rebel Syrian major: 'We were promised a lot'
Rebel fighters backed by the US have told the BBC that the US-led coalition faces a backlash over its bombing campaign against Islamic State.
A number of armed groups, vetted by America to help fight against the militants, say the support they have been given is not enough.
Major Tayseer Darwish is a member of a secretive operations room run by the Friends of Syria group and rebel fighters. He told the BBC's Ian Pannell that "we were promised a lot" but "nothing has materialised".
Go to next video: IS flag raised over Kobane building