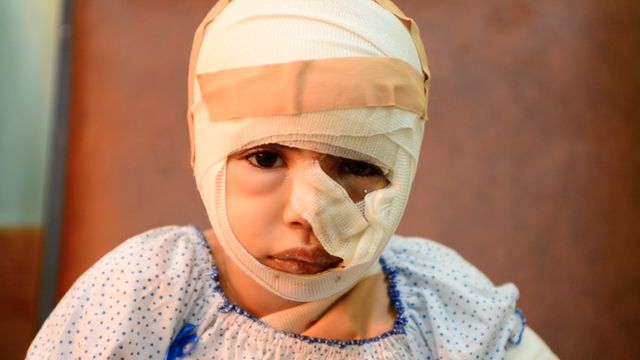 Video
Gaza conflict: UK surgeons help treat wounded
The recent 50-day war between Israel and Hamas caused massive damage and thousands of casualties, overwhelming Gaza's hospitals.
Although the ceasefire is holding, many Palestinians are still fighting for their lives from injuries sustained during the conflict.
Only three hospitals in Gaza are capable of handling major trauma, and the biggest is the al-Shifa hospital. It is chronically under-equipped, with only 583 beds and 337 doctors.
Recently, a team of British doctors, from King's College Hospital in London, travelled to al-Shifa to perform operations and help doctors with the backlog of patients.
BBC News follows the group of surgeons as they treat Palestinians wounded in this year's Gaza conflict.
Video journalist: Julia Macfarlane
Go to next video: The view from the Israel Gaza border