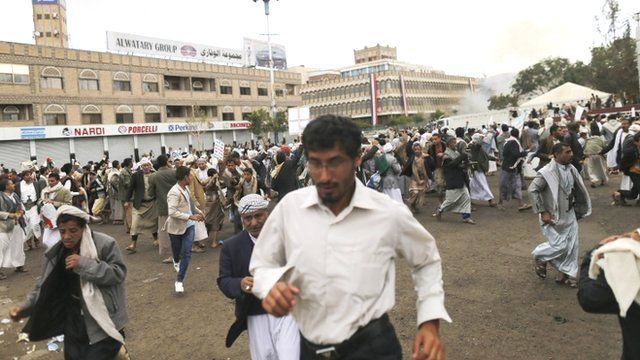 Video
Yemen: Suicide blasts kill dozens in Sanaa and Hadramawt
At least 47 people have been killed in a suicide bomb attack on supporters of a Shia rebel group in the centre of Yemen's capital, Sanaa, reports say.
The blast struck as hundreds of people were arriving in Tahrir Square for a demonstration called by the Houthis.
Later, a suicide bomb attack on an army checkpoint in the eastern province of Hadramawt left 20 soldiers dead.
Sebastian Usher reports.
Go to next video: Scores killed in Yemen suicide bombs