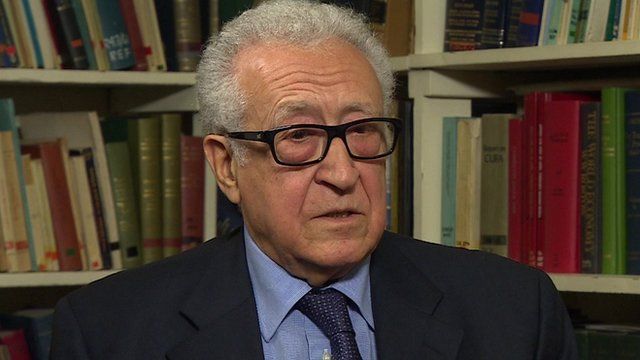 Video
Countering IS: Iran must play a part - Brahimi
Lakhdar Brahimi, the former UN and Arab League special envoy to Syria, has called for Iran to be part of political and military initiatives to stop Islamic State (IS) fighters.
US-led forces have stepped up air strikes against IS fighters threatening the Syrian town of Kobane near the Turkish border, and President Barack Obama has predicted a "long-term campaign" against the group, which holds swathes of Syria and Iraq.
Mr Brahimi told the BBC there was no military solution alone and that Iran, which he said had more influence in Iraq than the US, must play a part in tackling the IS threat.
Go to next video: UK trains Peshmerga to defuse bombs